New To Nails Course
"I decided to do the New to Nails Course with New Found Nail Academy and found out through a friend that Angela was offering the course.
 



I immediately inquired about the course via email and Angela was quick to respond. She answered all of my questions very well and that helped me make my final decision as she was excellent to deal with from day one.

 



The first thing I loved about this course is that there was payment plans for anyone who couldn't do a lump sum to pay for the course.

 



Eventually, it was my first day of class. I arrived to her Nail Salon and she had everything set up with the new kits we had to purchase for class (that she ordered and done for the entire class), she had tables for class use and a few extra things. She is so organized and could tell she takes pride in what she does. Very impressed.

 



From the first day of class to the last Angela was one-on-one to help when needed. If you had any questions outside of class she was only a message away and always delivered a prompt reply with lots of detail.

 



I enjoyed every bit and so thankful that Angela was my instructor/educator through this entire experience. Now I can succeed a business part-time and be confident while doing it.

  



I would highly recommend taking the course with Angela.
KIANA, NEWFOUNDLAND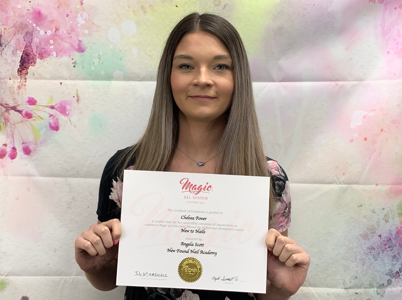 New To Nails Course
"Highly recommend Angela as a nail tech educator! She goes above and beyond for her students & has so much useful information for new nail techs! Can not wait to continue my nail tech education with her :) "
CHELSEA, MOUNT PEARL NEWFOUNDLAND
 
New To Nails Course
"Highly recommend New Found Nail Academy. Angela is an amazing educator. All her years and experience in the nail industry is above and beyond greatness. I really enjoyed my classes there and would recommend anyone looking to join the nail industry to check out her academy. You will not be disappointed."
TINA, GOULDS NEWFOUNDLAND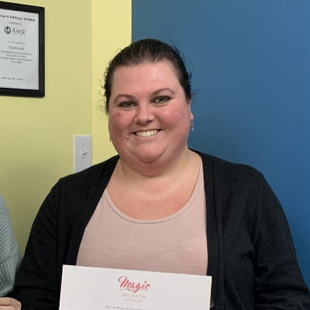 New to Nails Course
"Highly recommend New Found Nail Academy, Absolutely Amazing!!! Angela is the best. She builds your confidence and helps your perfect your skills! I will be her student as long as she's offering courses. If you want to learn from the best, contact Angela